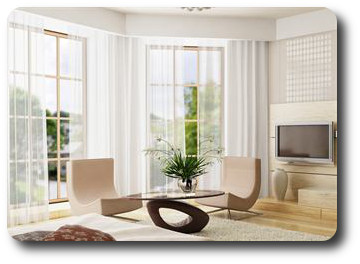 Drapes or more popularly known as window curtains are pieces of cloth used to block light, drafts or even water.
Curtains come in a variety of shapes, materials, sizes, colors and patterns. Curtains also vary according to cleanability, ultraviolet light deterioration, oil and dust retention, noise absorption, fire resistance, and life span.
The different types of curtains are Flat panel, Tab Top, Grommet, Sash, Rod Pocket and Thermal or Blackout curtains.